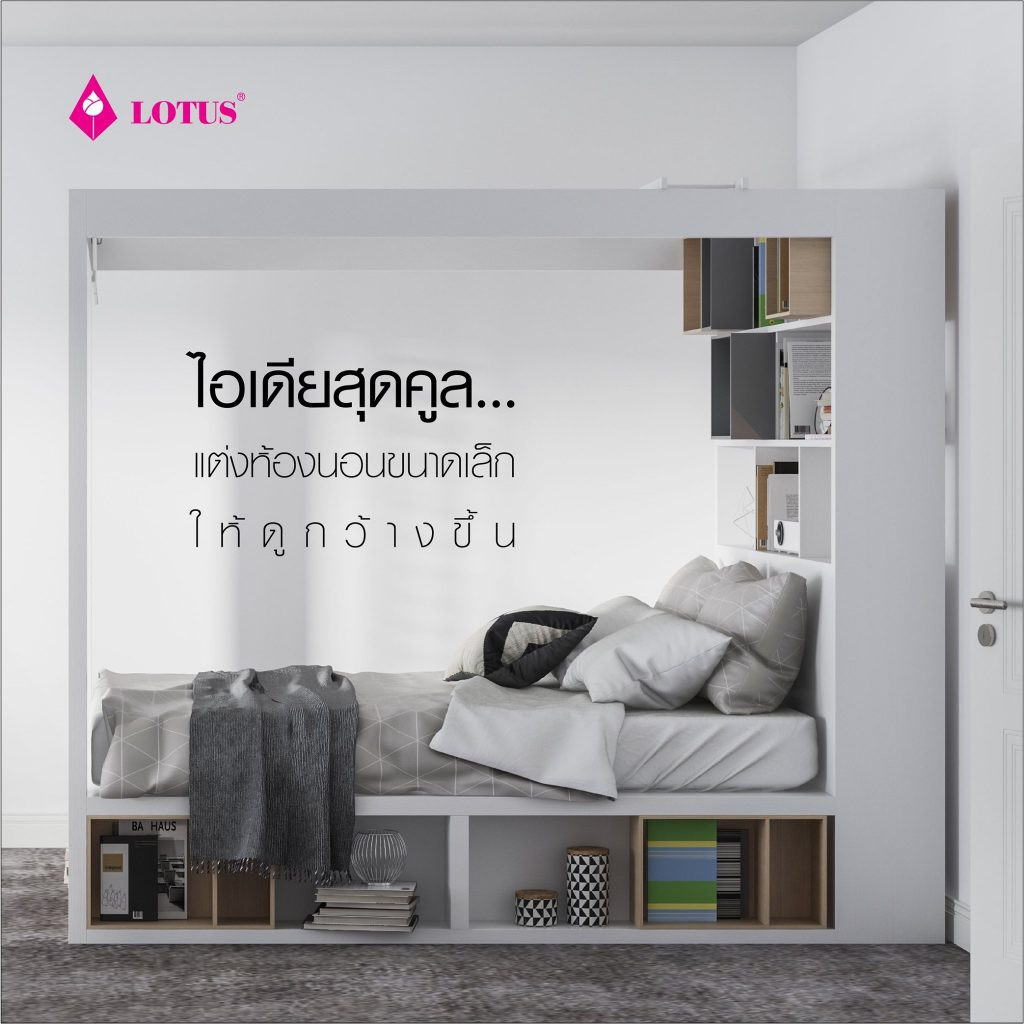 I want a beautiful bedroom Like what others have shared 😂 But the room is so small.. Can you decorate something? 🛏 Lotus Bedding Set I want to say "no problem"
because it doesn't matter at all how small our room will be With the following techniques, I can assure you that it helps Our compact bedroom looks more spacious. And definitely not lose to anyone.

>Don't use too many colors<
🛏 Originally decorated the bedroom whether big or small We recommend using no more than 3 colors. (You can read about the use of color at This post) but if the room
Your compact size and what it is. Be more careful as ever because the "color" is related to the feel about the space of the room because the colors that jump out do not fit
will "take up space", which affects our thoughts every time you look at it. You may feel a bit uncomfortable if you open the room and find that the room is filled with all the messy color elements.
will be the best If you control the tone with comfortable colors such as cream-brown or dark colors like gray, it will be cool. which this tone control will help our bedroom to be beautiful and look more "wider"
>Align the bed sideways<
🛏 If your bedroom is not very wide It is necessary to "add space" in a simple way. cut off the position of the bed Snap to one of the corners to create as much of the remaining space as possible.
because if the position of the bed is not close or overlap in the middle will cause "Waste area" creates nooks and crannies where things like to disappear. And we couldn't find it.

>Use vertical space Should not use a wide area<
🛏 Whether it's bookshelves, drawers, wardrobes or other furniture That is necessary in our bedroom should choose a shape that emphasizes the use of vertical space.
or is to emphasize the height a lot Emphasize less width, eg. If it's a bookshelf, focus on a narrow but multiple shelves or maybe have drawers under the bed to save a lot of space.